Discover more from Penbook Dev Log
Keep up with Penbook's development and get behind-the-scenes details and access.
Over 14,000 subscribers
Penbook's Fall Creators Update
An entire season devoted to our most creative users
This fall, we're rolling out a series of big updates to Penbook's stationery. We're calling it the Fall Creators Update, and the first part of it is in the App Store now.
Our first two new stationeries are for drawing: perspective paper and isometric drawing paper.
Perspective paper lets you choose between one, two, or three vanishing points, going up, down, or horizontal.  It has configurable density, an option to highlight major gridlines, and color choices.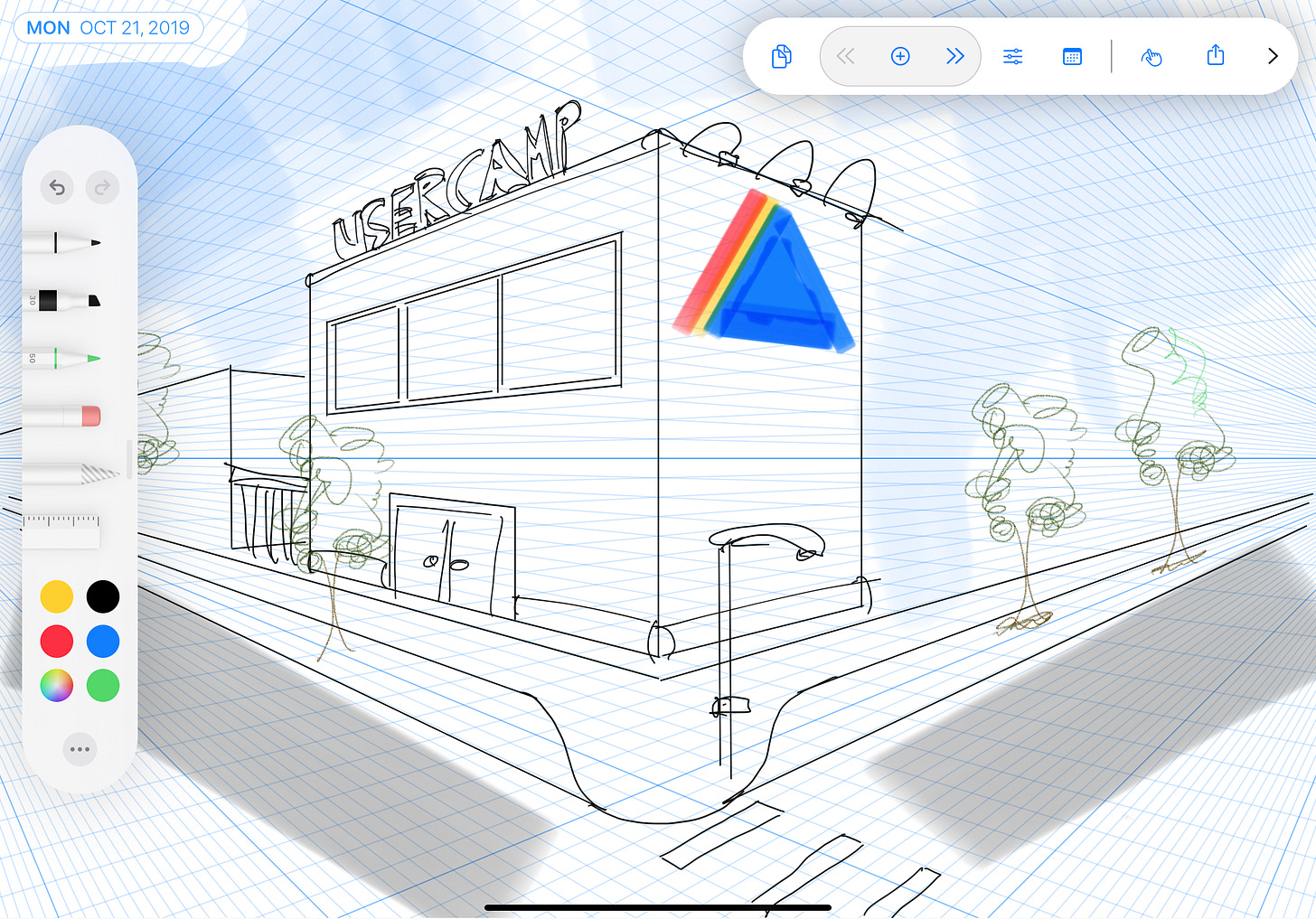 The isometric stationery is a powerful tool for technical drawing. You can set the grid to be made of equilateral (standard) or isosceles (wide) triangles, at four different density levels and five colors.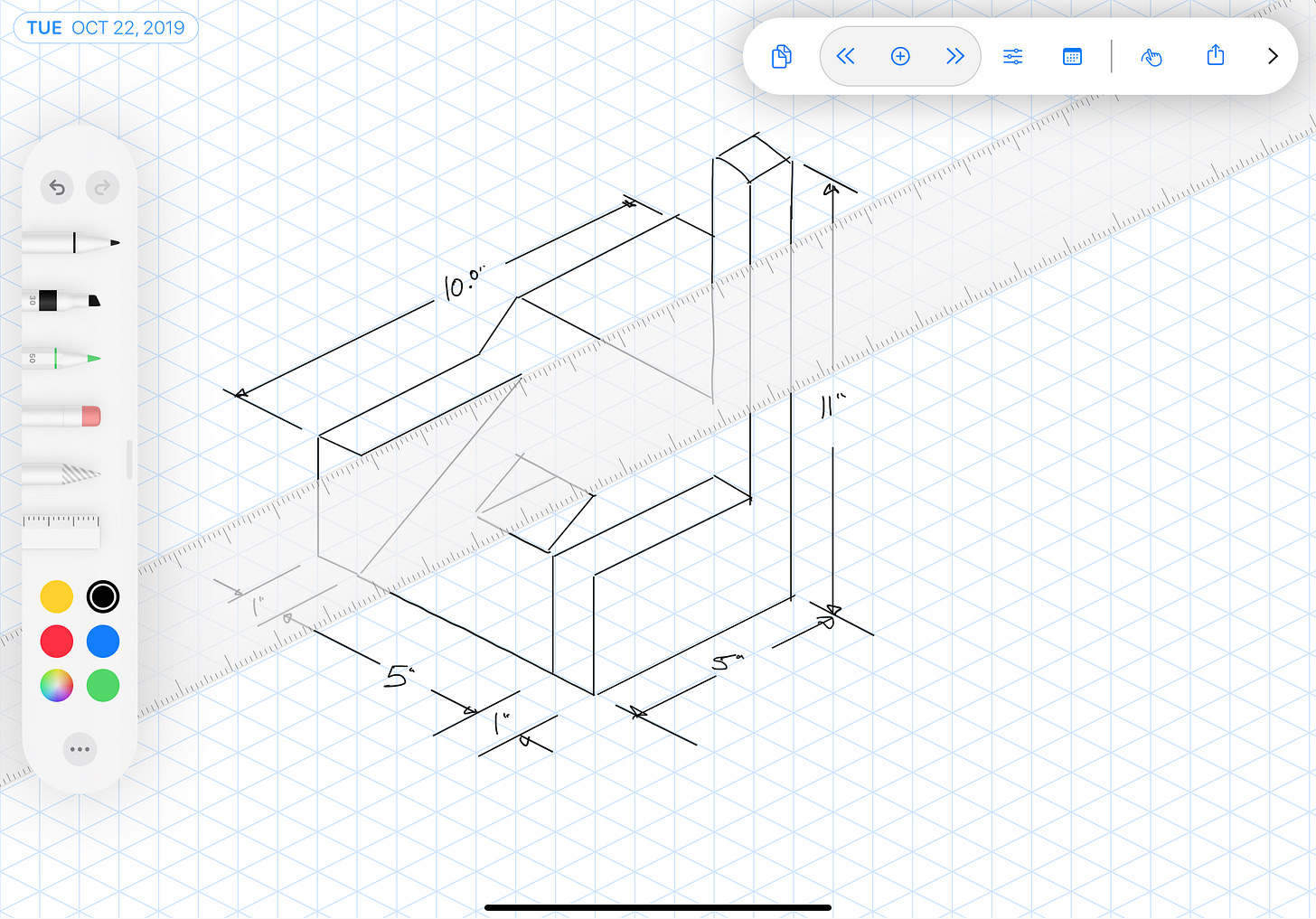 Across all our stationeries, we've given you the option to show the date. You can set the date right from the main toolbar now - no need to go diving into the page options screen. We also added an EXTREME option to any stationery that has a density setting. By user demand, you can now have a much tighter graph paper or extra density for writing paper.
It's going to be a busy season for us - we're working on stationery for musicians, product managers, beadworkers (?), and cinematographers.
All of our users (including free users!) get all our stationery for free. We love hearing stationery requests - if you have any ideas for us, please reply to this email.