Discover more from Penbook Dev Log
Keep up with Penbook's development and get behind-the-scenes details and access.
Over 14,000 subscribers
Penbook's Penbook paper
Our FCU continues with new app developer stationery
Our Fall Creators Update hit its second milestone today: Penbook now includes a huge set of stationery for app developers. The stationery pack has stencils for iPhones (with and without 'the notch'), iPads (with and without home buttons), the Apple Watch, and that strange-looking circle grid thing you're apparently supposed to use to design your app's icon: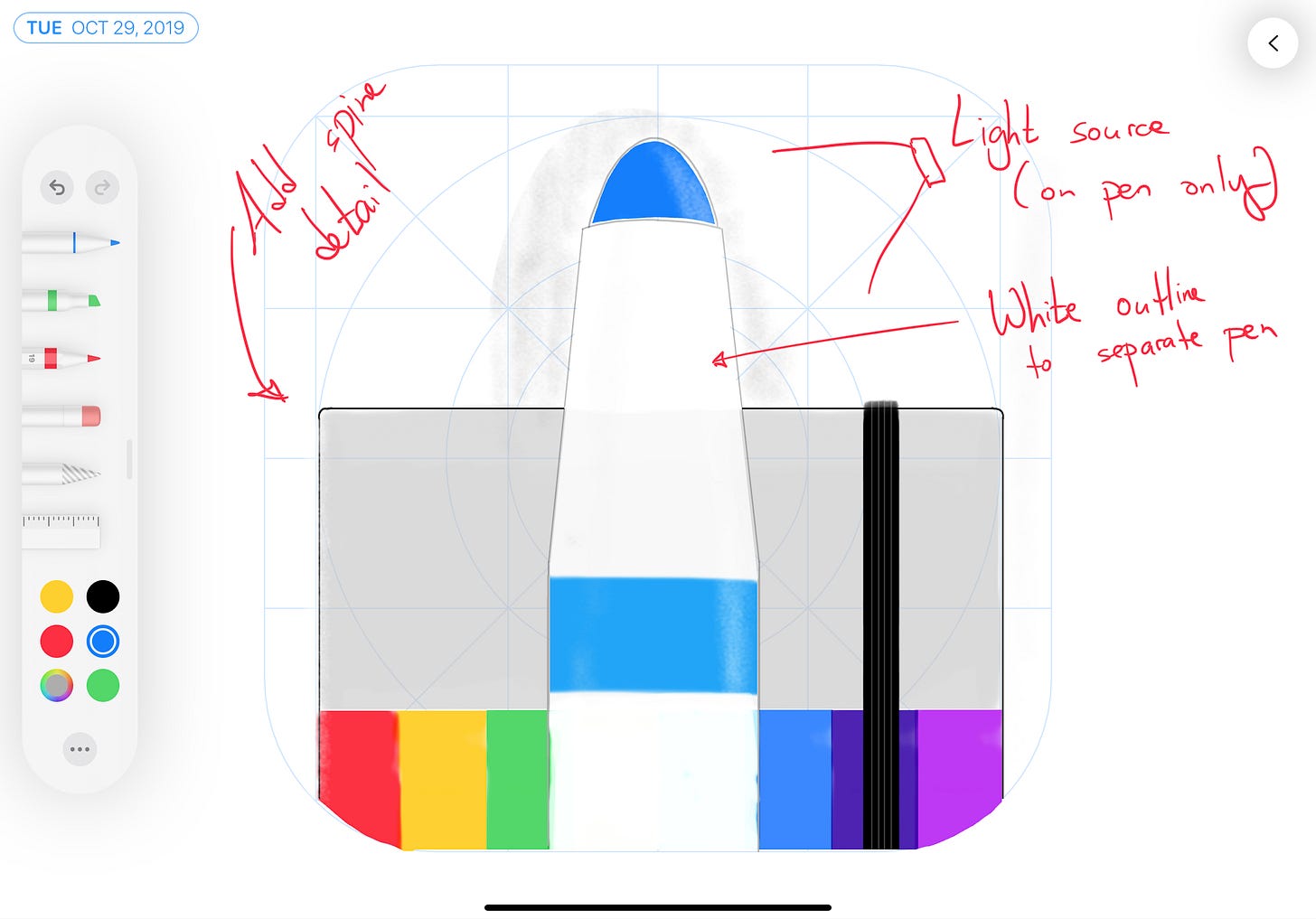 You can use these stencils full-size, or with a generous writing area below them. Or, stack them up in a grid of 2, 4, or 9 mini-stencils, for illustrating screen flows.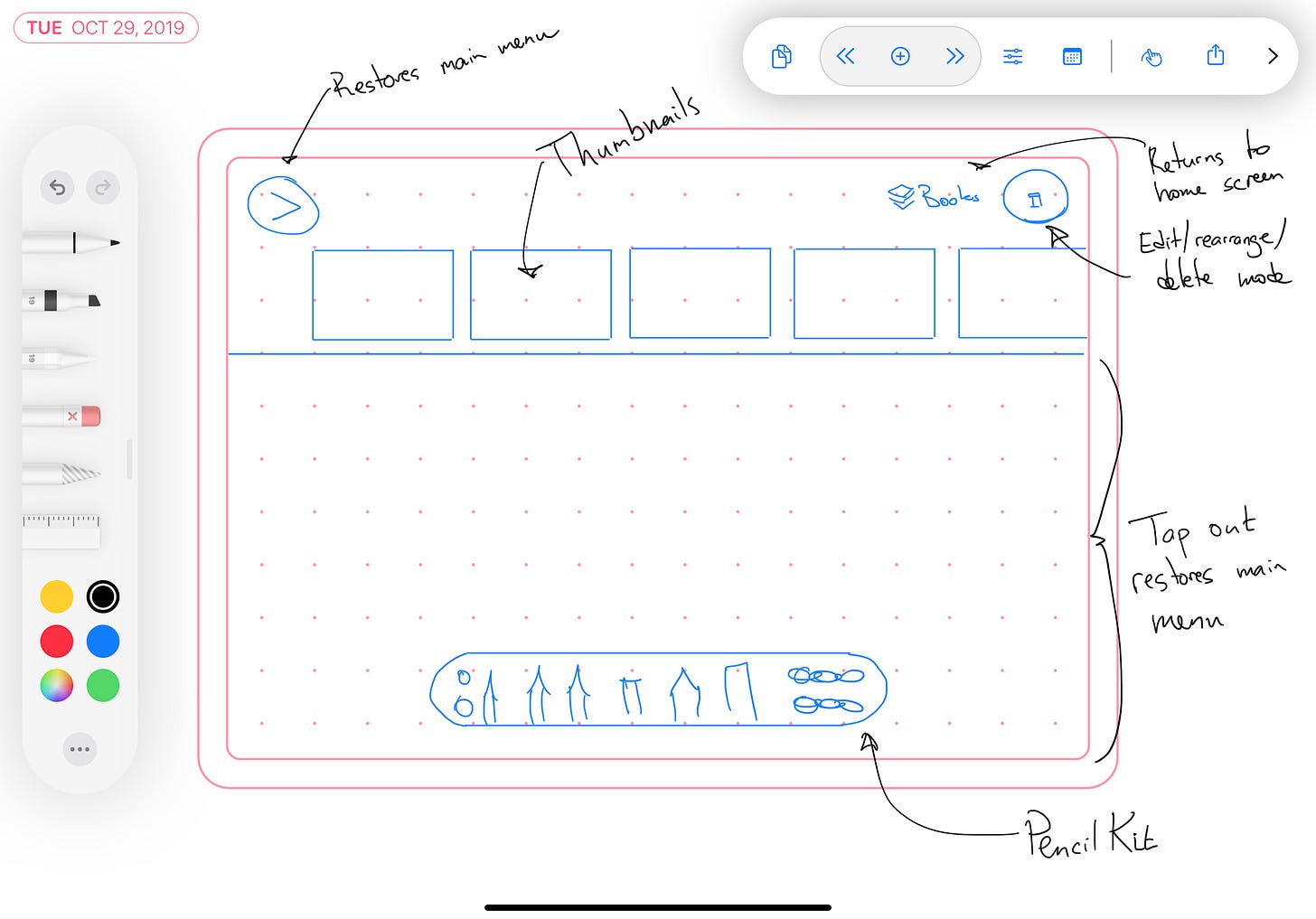 This stationery might seem bit self-serving, and it also might seem like this should have been the first stationery we made so we could use it ourselves a few months ago – oh well!
As with all our stationery, this pack is free for everyone (free and paid users alike). We want all Penbook users to have the biggest and best selection of stationery of any app in the App Store.
Coming up next: We have some really cool stationeries planned for musicians of all kinds (6 strings, piano strings, string sections, string sequences, guitar chords, vocal cords), bead workers (WAY more complicated than you'd think, holy cow), cinematographers, and a bunch of other weird types of paper.
By the way: if you use custom stationery in your day job, for filling out reports or assignments or anything at all, we'd love to see it. (We'll probably put it in the app even if you're the only one who will ever use it.)
Ciao!
Team Penbook