Pencilkitbook
A little about Apple's love letter to ink app developers
Last week, we told you how Apple's announcement of PencilKit really unlocked our team. It has the same purpose as Windows Ink: it enables developers to add pen(cil) support to their apps without having to reinvent the wheel. (Penbook's writing is built on Windows Ink in the Windows version, and PencilKit in the iOS version.)
But we realized that if you're not running the iOS 13 beta, you might never have seen it before. We think it's beautiful – definitely better than what a small team can do by themselves. Here it is:
The tool drawer can be stuck to any edge of your device, and minimized so that only the current tool is shown. Note the undo/redo, selection lasso, and ruler, as well.
Each of the three drawing tools (pen, marker, and pencil) can have their own color, opacity, and thickness:

Of great interest to Windows Penbook users, judging from the hundreds of emails we've gotten asking for this feature: the 'ink' you draw is editable as either a vector (path) or as a raster. The eraser tool can be used to either erase pixels, or entire lines. Imagine that!

The selection lasso is smart - it helps you select paths based on where your lasso intersects or surrounds ink. Best of all, ink you select in one PencilKit app can be copied and pasted into any other PencilKit app (like the built-in Notes app). PencilKit apps can be truly interoperable, so you don't have to worry about being locked into any particular app.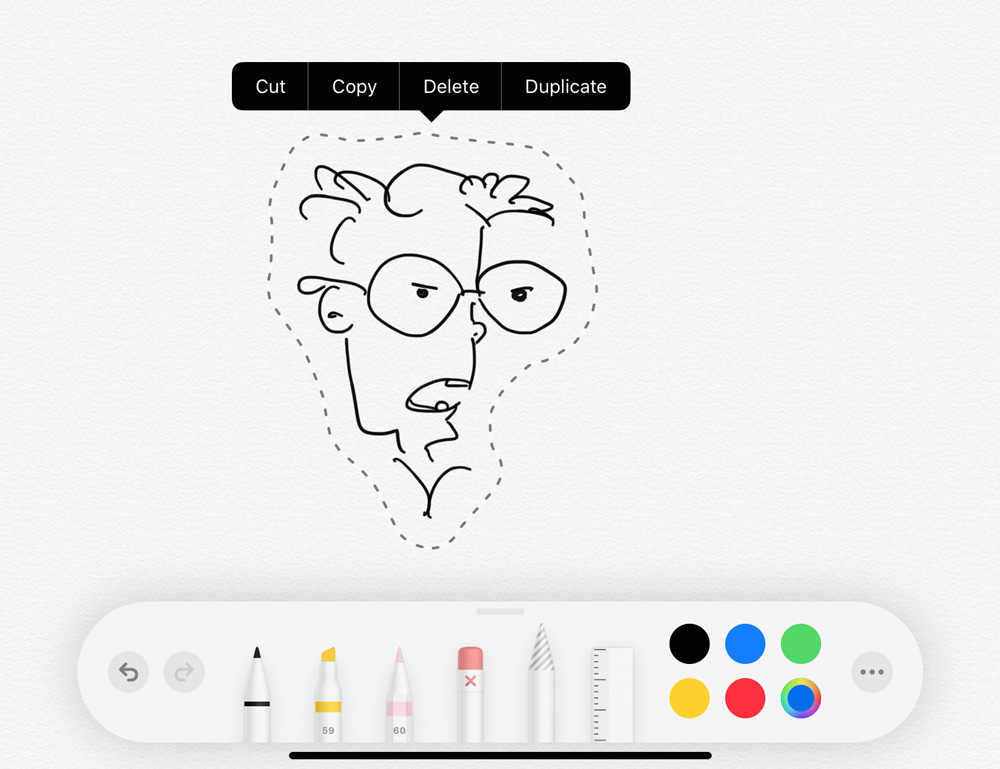 Our favorite thing about PencilKit is that it means we can focus on what matters most to Penbook: providing the most useful stationery, and the cleanest note-taking experience, of any app on the iPad. More on that in the next issue, where we'll show you how the stationery is shaping up.