Discover more from Penbook Dev Log
Keep up with Penbook's development and get behind-the-scenes details and access.
Over 14,000 subscribers
We're going streaking!
Everybody's doing it.
Habits, not choices, define the outline of our lives. Bad habits suppress potential; good habits are rare, envied, and fragile. You are what you do every day – and it's easy to imagine that the sum of your daily habits isn't flattering.
But it only takes 30 days to add another good habit to the mix. After a month of daily attention, a behaviour becomes close to automatic. Now, you have all the benefits of a new positive habit without having to exhaust your willpower to tackle it.
When you have a streak of 4 weeks of cardio fitness behind you, it takes a lot of willpower to skip a day. You've changed your default behavior from "not exercising" to "exercising", and now the lazy part of you, the part that just wants to do the same thing every day, is stubbornly insisting that you go out for a run. It's nice to have that part of you on your side for once!
Penbook 2.2 is in the App Store now. This release adds one of our most complex stationeries yet: a fully-customizable monthly habit tracker.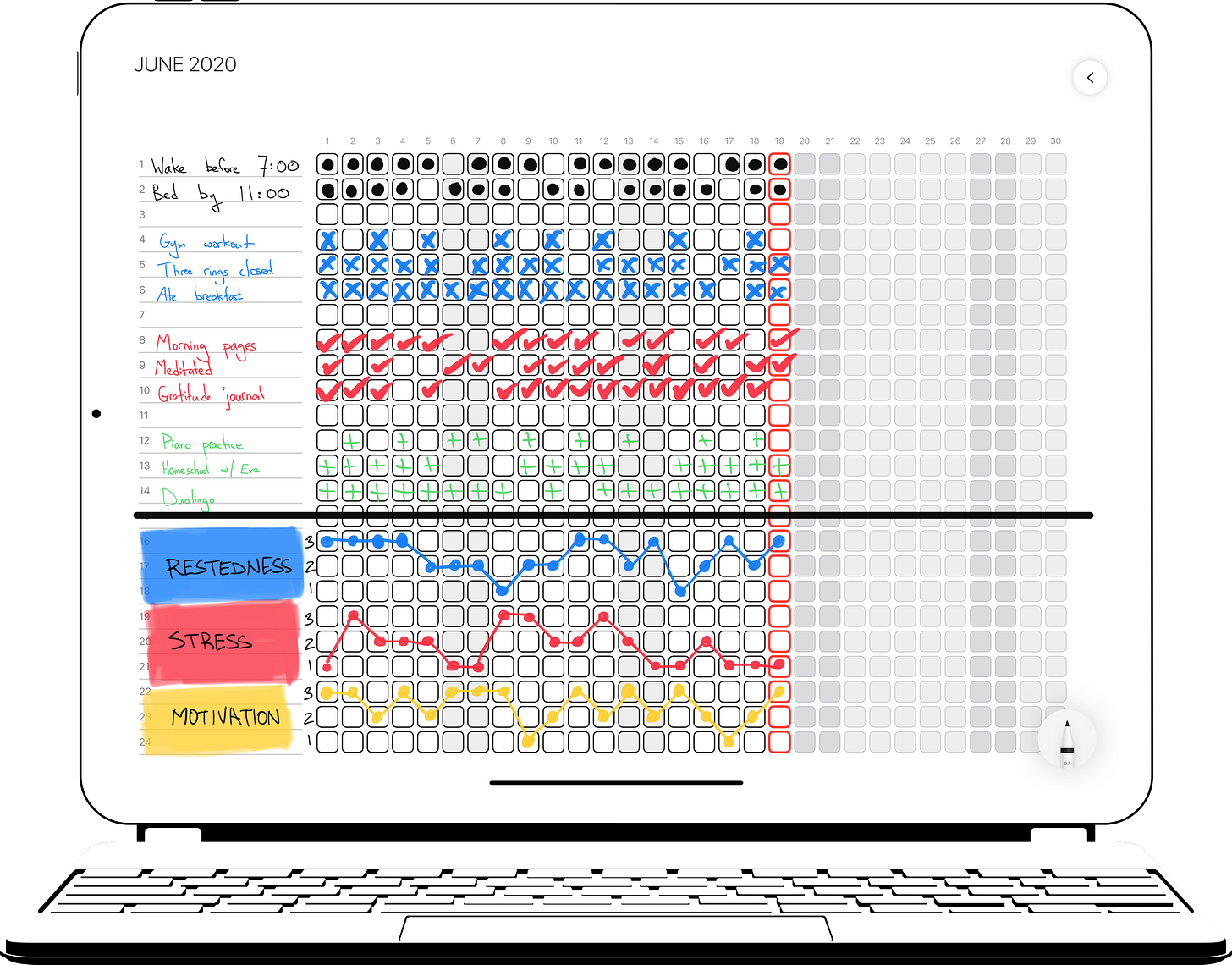 Use it to create your own month-long streak for anything from two to two dozen habits. You can lay it out like the classic 'Seinfeld Calendar', line it up by weekdays/weekends, or split it up so you have lots of room for notes.
This stationery is one of Penbook's Live Papers. The accurate monthly calendar highlights today's date and greys out the future, so you can focus on your trajectory.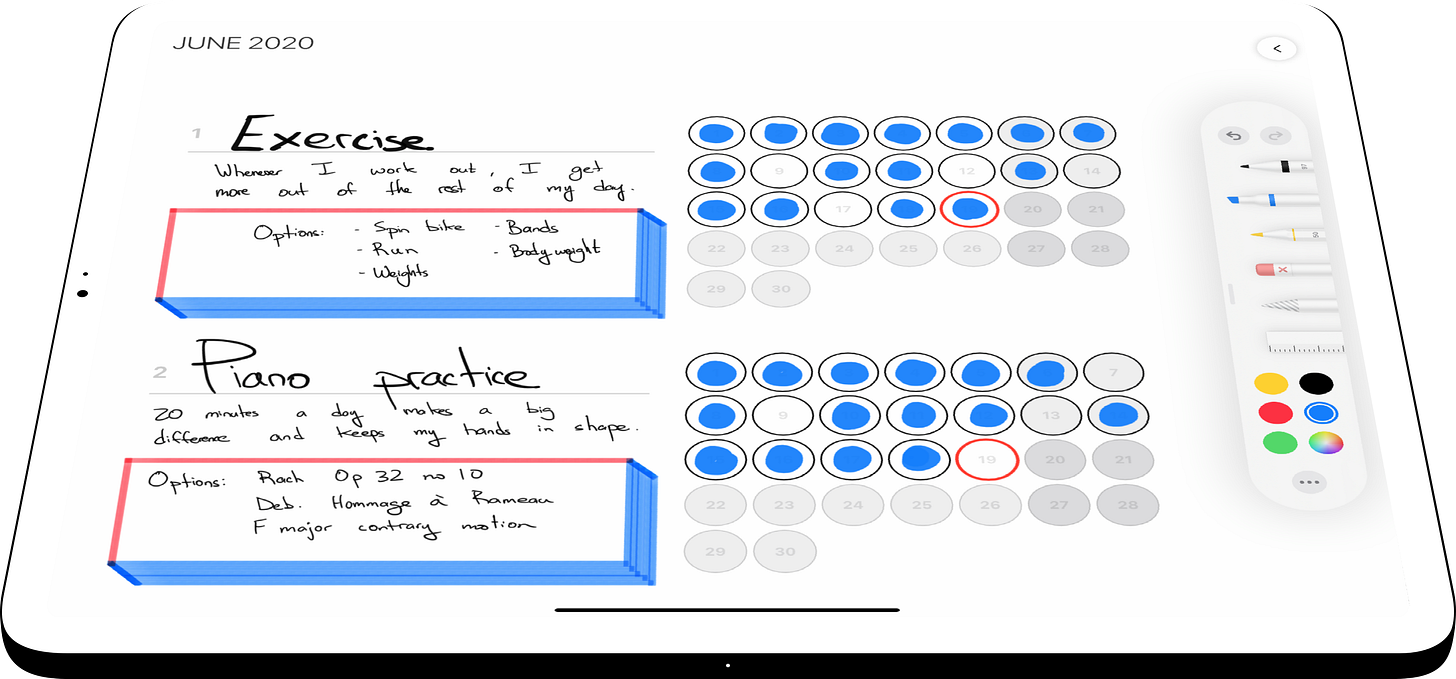 The complexity of this stationery gave us the opportunity to improve the app's performance. We made some optimizations that increased performance, especially on heavier stationeries. If you're using a slower iPad, you're going to feel the difference.
We haven't even scratched the surface of the potential for Penbook, and our team is working hard to deliver more to you every month. We can't wait to show you what we're planning for next month 😉
Bye for now!
Team Penbook